As the senior pastor of FMBC, Tim has a unique challenge.  He pastors one church comprising six congregations. Each congregation reaches out to different unreached people groups.  As a result, Tim oversees the spiritual equivalent of the United Nations!  Reaching unreached people groups with the Gospel of Jesus Christ is Tim's heartbeat.
As a result of his passion, Tim's ministry at Forest Meadow Baptist Church has resulted in  six generations of new churches.  These six generations total more than 165 congregations.  They average more than 10,000 people in weekly attendance. They are scattered all over the world, from S. Sudan to Dallas TX to Samoa. He attributes this exponential growth to two factors.  First, because of God's Passion for the Nations, and second, because of  Forest Meadow's commitment to Kingdom growth and not  mere church growth. (Read More)
_______________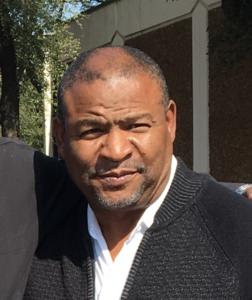 Ray Branch serves as a deacon at FMBC.  Born in Dallas, raised at Buckner Children's Home, Ray became a believer by the grace of God and  the ministry of Forest Meadow Baptist Church.  He has served the church as building superintendent, youth Sunday School teacher and deacon.  He has a tremendous heart for struggling people, especially kids and youth.
Vocationally, Ray has been in the construction and apartment management fields for much of his adult life. He is the owner of Branch Homes, loves his family, loves his church, and loves his Lord.
________________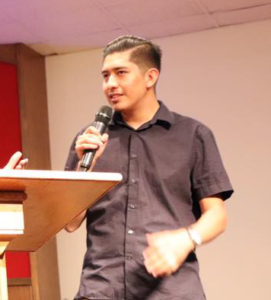 Roberto (Beto) Rodriguez serves a dual role at FMBC.   He is the minister of missional outreach for FMBC.  In this capacity, he mobilizes our membership to reach out to the community through a variety of ministries.   He is also responsible for conducting Vacation Bible School, and other seasonal outreach activities.
Beto has been married to his wife Xiomara Rodriguez for over five years.
_________________
Larry Permenter is the newest addition to the FMBC staff, where he has served as Minister of Music for  since 2019.  Larry is an accomplished musician, praise team leader and choral director.  He brings a wealth of church experience, creativity and a deep love for the Lord, and a passion for the Great Commission.
Larry has been married to Tammy Permenter for more than 40 years, has two children and five grandchildren.